STAFF NEWS & ANALYSIS
The Real Life Rifleman: Chuck Connors, American Hero
By Sam Jacobs - November 07, 2021
/script type="text/javascript" src="https://app.getresponse.com/view_webform_v2.js?u=S6bT5&webforms_id=A25R">
Known primarily for his turn as Lucas McCain on Rifleman, Chuck Connors was also a professional baseball and basketball player, longstanding and prolific character actor, and a conservative activist.
The Early Life of Chuck Connors
Born in Brooklyn in 1921, Connors was the son of two Irish immigrants from Newfoundland and Labrador, which were not at that time part of Canada yet. His father was a longshoreman and his youth was spent in an obsession with the Brooklyn Dodgers.
Chuck Connors attended Our Lady of Perpetual Help Basilica School where he served as an altar boy. It was here that he began his baseball career, playing sandlot ball for the Bay Ridge Celtics, the team of the Bay Ridge Boys' Club, where he spent most of his free time. It was here that he first began to dream of playing for the Brooklyn Dodgers.
Connors was originally slated to attend a vocational high school, but an athletic scholarship got him in the door of the prestigious Adelphi Academy. Here, he played baseball, basketball, and football, while also running track. Upon graduation, he received several scholarship offers but ultimately chose Seton Hall.
In 1942, Connors' country came calling and he enlisted in the United States Army. Connors saw his action stateside, serving as a tank instructor at West Point. He trained the then-famous Doc Blanchard and Glenn Davis ("Mr. Inside" and "Mr. Outside") who played for Army's National Championship-winning 1944 and 1945 football teams.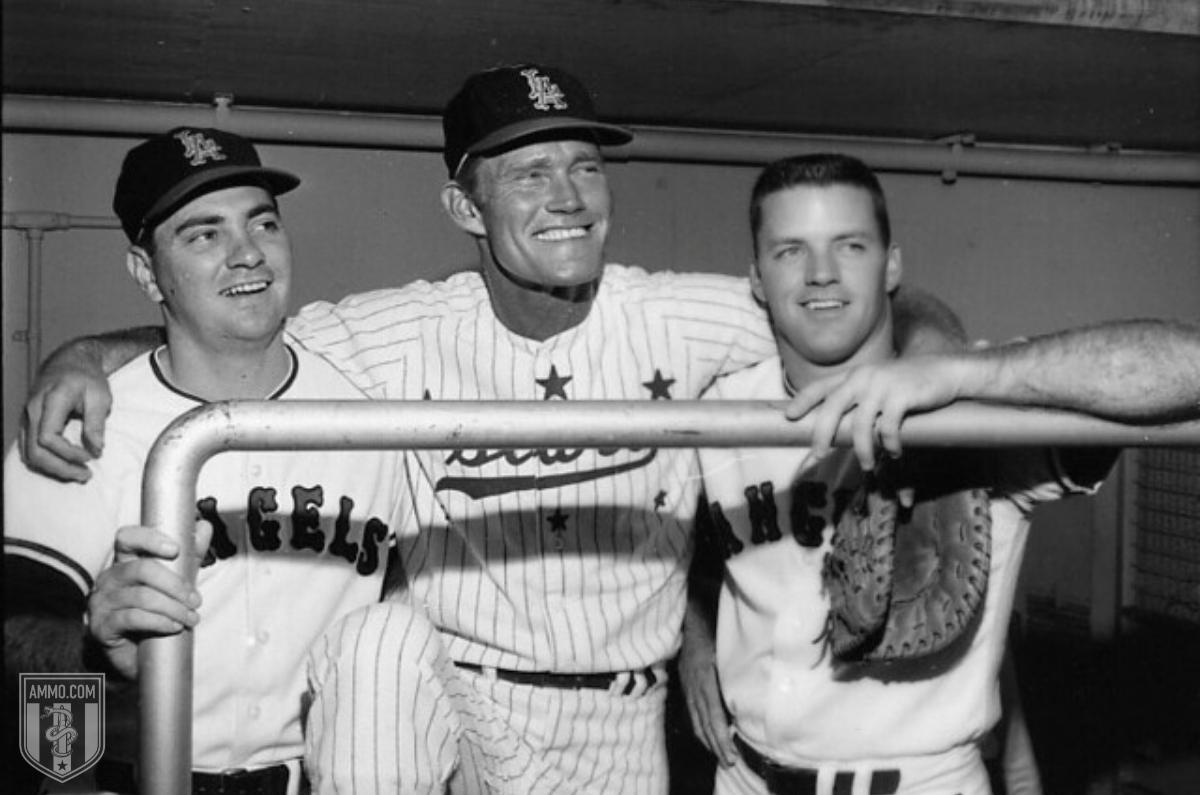 Chuck Connors in Pro Sports
After the War, he picked up his interrupted minor league baseball career. At the same time, he was asked to play basketball by the newly formed Basketball Association of America, the forerunner to today's NBA. He is one of 13 athletes to have played in both Major League Baseball and the NBA, playing 53 games for the Boston Celtics.
Connors did eventually realize his dream of playing for the Dodgers. After a year on the practice squad, he was played in a single game by the Dodgers before being sent back to the minor-league Montreal Royals. His final season in the Majors was with the Detroit Tigers, where he served as a first baseman and sometimes pinch hitter for 66 games.
His greatest achievement in the world of sport, however, was off the field. In 1966, there was a threatened strike of players against the reserve clause, led by Don Drysdale and Sandy Koufax. Connors helped to negotiate a settlement allowing the 1966 season to take place.
Connors was not terribly distinguished as a professional athlete, so he started looking for new ways to make money. Hollywood came calling during his final year playing baseball in 1952, with the Los Angeles Angels, a Cubs affiliate unrelated to the current team. An MGM agent in the stands, amused by Connors charismatic hijinks on the field, cast him in the role of a police captain for the Tracy-Hepburn picture Pat and Mike.